Extended prayer for my mother Dorothy.
Click Here to print request???
A habit of praying with others is the ONE THING most likely to connect a child to his or her church, family and God...for life.
The Lord's prayer coloring book is a perfect place to
START THAT HABIT.
CLICK HERE for some very special Christmas Crafts



All our coloring pages are now in slideshow format.
All the pages are printable and free.
We ask only that you notice the "share" symbol at the lower edge of the slideshow and forward it to a friend or two.
CLICK any image to print/download the page(s) of your choice.

CLICK HERE TO SIGN UP
for monthly prayer activities.




Scroll down the page for more prayer activities OR
to order our 2 CD set with over 4,000 coloring projects.
(All the pages from all our sites just $20).
If you have a problem downloading any pages please email us partner@teachustopray.com
More ACTIVITIES for making prayer a lifelong HABIT...
hope you try some of these resources:
"Prayer Jar", "Marble Game",
MORE BULLETIN INSERTS "Lord's Prayer Puzzle", In a hurry pages
Prayer "Scripture Flipper" , Coloring Pages for Older Children, and
Pocket scriptures about Prayer.


Children can hand color The Lord's prayer
in the language of their choice.
Just click the image of your choice.
English Spanish Chinese French Portuguese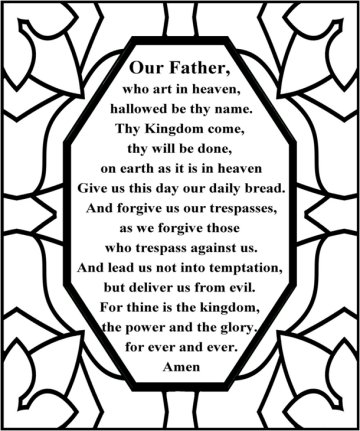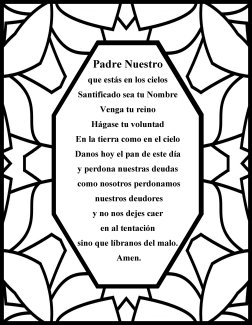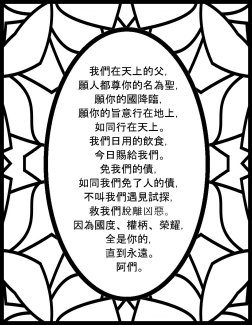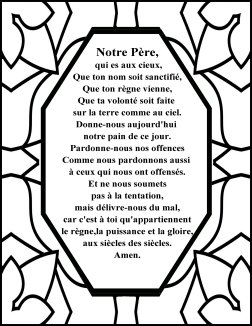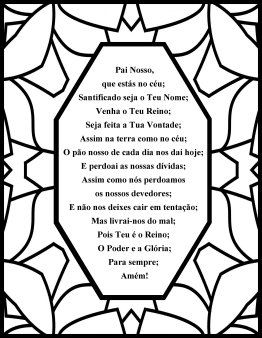 We hope to keep our coloring pages and websites online and free for many years but the only way to be absolutely positive you will have them when you need them is to purchase our two 2cd set...all the pages from all our websites for just $20.

If you don't do "pay pal" send a note and check to:
Project Pray
P.O. Box 8094
Topeka Ks., 66618
and we will get your CD's in the mail.
Don't forget your return address

If you have time we would VERY MUCH APPRECIATE your telling a few friends about how great the pages are.
In order to view the pages and print them out, you will need Adobe Acrobat Reader
The pages will open in your browser window, you can save them or print them.

"Project Pray"
P.O. Box 8094
Topeka Ks. 66618
BE SURE AND INCLUDE YOUR RETURN ADDRESS.
This site is dedicated to our very deep belief that the ONE THING most likely to connect a child to Church and God for life is a HABIT of praying with others. How we pray that churches everywhere download the pages and USE them.
Scripture on this website taken from the HOLY BIBLE, King James Translation.
Copyright of all art and parents guides by Charles White.